Managing Brand
Property.
Nurturing Brand
Value.
Much attention has been given to brand valuation recently, but little on how to effectively manage brand property on a day-to-day basis. Mai Asia develops brands and assists companies and shareholders to implement a systematic approach for nurturing and managing Brand Value.

Use of this website signifies your agreement to the

Legal Notice.
Strategically managing Brand Value for healthy firms
Brand Value is made up of many elements that need to be managed, protected and nurtured. If not doing so, firms expose themselves to risks or suboptimal brand capitalization. Mai Asia's focus is to help firms and shareholders manage this important part of total value, inside and outside Asia. We are at the intersection of marketing, legal and financial disciplines.
Brand Value Management in M&A cases
Some valuation methods tend to overestimate Brand Value significantly. This is fine from a perspective of a seller, but not from that of a buyer or investor. Mai Asia focuses on the elements that make up Brand Value, aiming to give a fair guideline in M&A cases. We also assess the potential of brand growth in case an underutilized brand is acquired.
Brand Value in pre-IPO cases
Young firms have a tremendous, often untapped, potential in building Brand Value. But usually their focus is on developing the products, services and markets. While this approach is correct, it ignores the fact that Brand Value of successful firms likely represents a large part of total value. Mai Asia helps such firms to develop a Brand Asset Bank and put the right workflows in place to systematically develop and nurture Brand Value.
Brand Value in Special Situations
In turnaround and other special situations, protection and management of brand properties is of crucial importance. Mai Asia helps to secure brand property and manage in Special Situations.
Brand damage
Most brand damage is done by changing campaigns, visuals, slogans and other properties too early. We help firms avoiding these missteps by implementing the right workflows and providing benchmarks and advisory. Some damage is caused by external effects. In such cases we assist in the assessment of damages.
Crossing borders




Brand Value management touches upon three major disciplines: (i) finance, (ii) marketing and (iii) legal.

It requires a thorough understanding of all these areas in order to manage Brand Value in going concern or special situations.
Mai Asia possesses the talent and experience to assist shareholders and top management in adding Brand Value.
Strategic service areas
| | | |
| --- | --- | --- |
| | Branding in special (financial) situations | |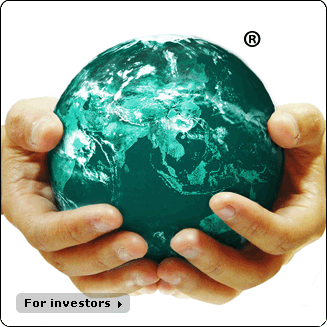 Independent
We are strategy-focused, trying to provide unbiased assessment and tools for firms to manage and increase Brand Value. Our firm is independent, dedicated to the interests of its clients. We provide exclusivity when requested. We do not provide creative brand development, unless a client explicitly asks for it. In such cases, mostly in emerging markets in Asia, we utilize our 'Mai Minds' network.
Competent
Brand Value Management is at the intersection of marketing, finance and legal disciplines. It requires deep understanding of all of the above plus a good sense for judging creative works and processes, as well as how Public Relations affect corporate value.
Regional Focus
Our heritage is Asia, but increasingly we look across geographic borders, particularly the USA.
See our Asian Brand Maps.
Established 1999
For more than ten years, Mai Asia provides services in brand development and value management.

| | |
| --- | --- |
| | Brand facts, by country or region |